Event Kilts
Well, many kilt makers make utility kilts, some make Gothic kilts and some others. At our store, we also make event-based kilts which no one makes i.e. Halloween kilts, new year kilts, birthday kilts, etc. Our event-based kilts have a huge demand throughout the world. Like in the new year, many people are in search of unique costumes at new year nights or at new year parties but many times they are confused about which one to wear at that event. Our special event kilts solve this problem for you. You can easily differentiate kilts according to events.  We also make Saint Patrick's day, independence day kilts, and other festival kilts for our customers. We provide a lot of options for our customers to choose which one to wear at the upcoming festival.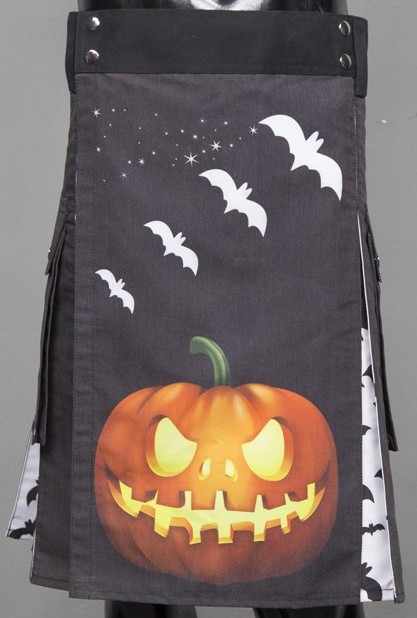 Halloween Kilts
Halloween is the main event in a calendar which many people wait desperately. This is the event when every man or young boy wants to wear a horror costume. It is the memorable day in which horror or scary costume is the only choice. We have not only utility and tartan kilts but also Halloween kilts. These kilts are only for this special horror event. If you want to give a surprise to your friends or family members at Halloween then you must buy one of the premium Halloween kilts from us. These Halloween kilts are special made kilts which require special care. We have a specialist team of makers who make beautiful Halloween kilts for our customers.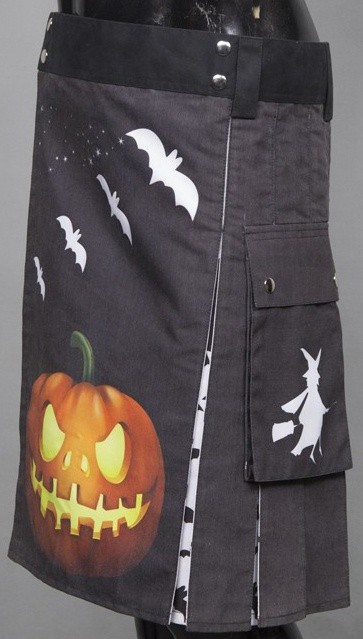 Halloween Gothic Utility Kilt
As we have discussed above, we have many beautiful Halloween kilts for our customers. We are going to discuss one of the unique Halloween kilts which is Halloween Gothic Utility Kilt. This Halloween Gothic Utility Kilt although a hybrid utility kilt but we make a simple hybrid kilt unique by scary work. The front apron, sides of the pocket, and even on the pleats, there are horror printed designs of different creatures that make anyone scary. These scary designs have been made by using sublimation. We have a special sublimation machine by which we can do this work for our customers. This printed work on this Halloween kilt is not easy as it takes more than 10 days. The stitching of this Halloween Gothic Utility Kilt is also done by using the best quality matching thread. The pockets of this hybrid Halloween kilt are also big enough to hold all valuables.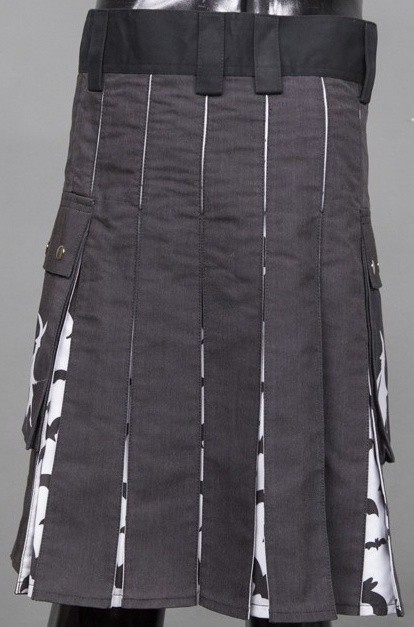 Features of the Kilt
Have a look at the unique features of this Kilt
Cotton Material
Scary Design
For Halloween Event
Customization
Customization is also available in this Scary kilt. Some want to add a different design on the pockets while some want a unique front apron. Every customized work we can do in this Halloween Gothic Utility Kilt for you.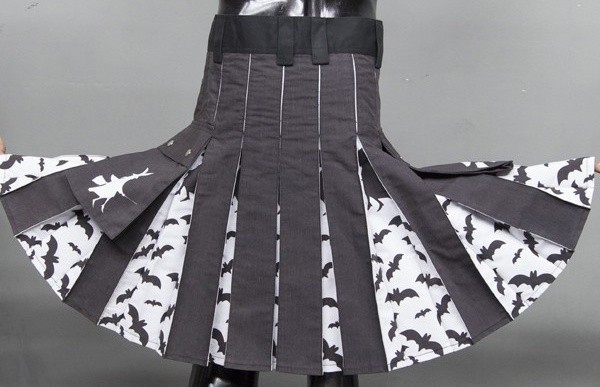 Better Price
The price of this Halloween Gothic kilt is also reasonable. However, the printed work on every area of the kilt is very expensive. Our Halloween kilts are available at the lowest price.