Longniddry Green Tartan Kilt
A beautiful green tartan kilt for the kilt lovers who love to wear green Scottish tartan kilts. This Longniddry Green Tartan Kilt is the quality kilt that meets the quality guidelines. You will never receive cheap and defective highland products from us. This Longniddry Tartan Kilt is soft, lightweight and more comfortable. An adult man can also wear this kilt casually at home or in other places. This is a complete wedding dress you can wear at weddings with other Scottish accessories such as Sporran, leather belt, flashes and Scottish jacket.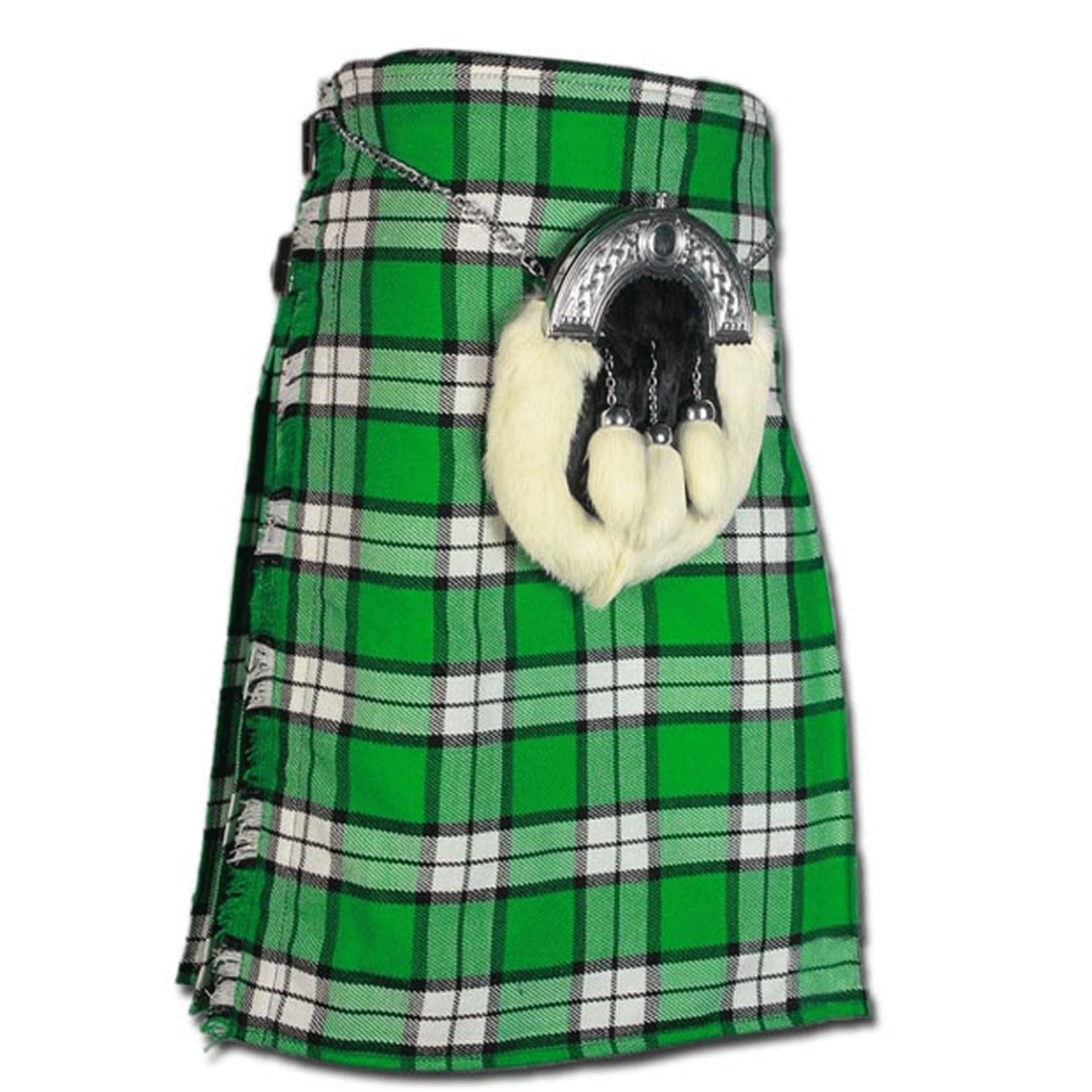 This Longniddry Tartan is for everyone, not only for the clan. This Scottish Longniddry tartan kilt has two belt loops of same tartan colors. There are also attached two leather straps with two rust-free metal buckles for fastening this green tartan kilt. The pleats of this Longniddry Tartan Kilt are sewing professionally according to the kilt standard.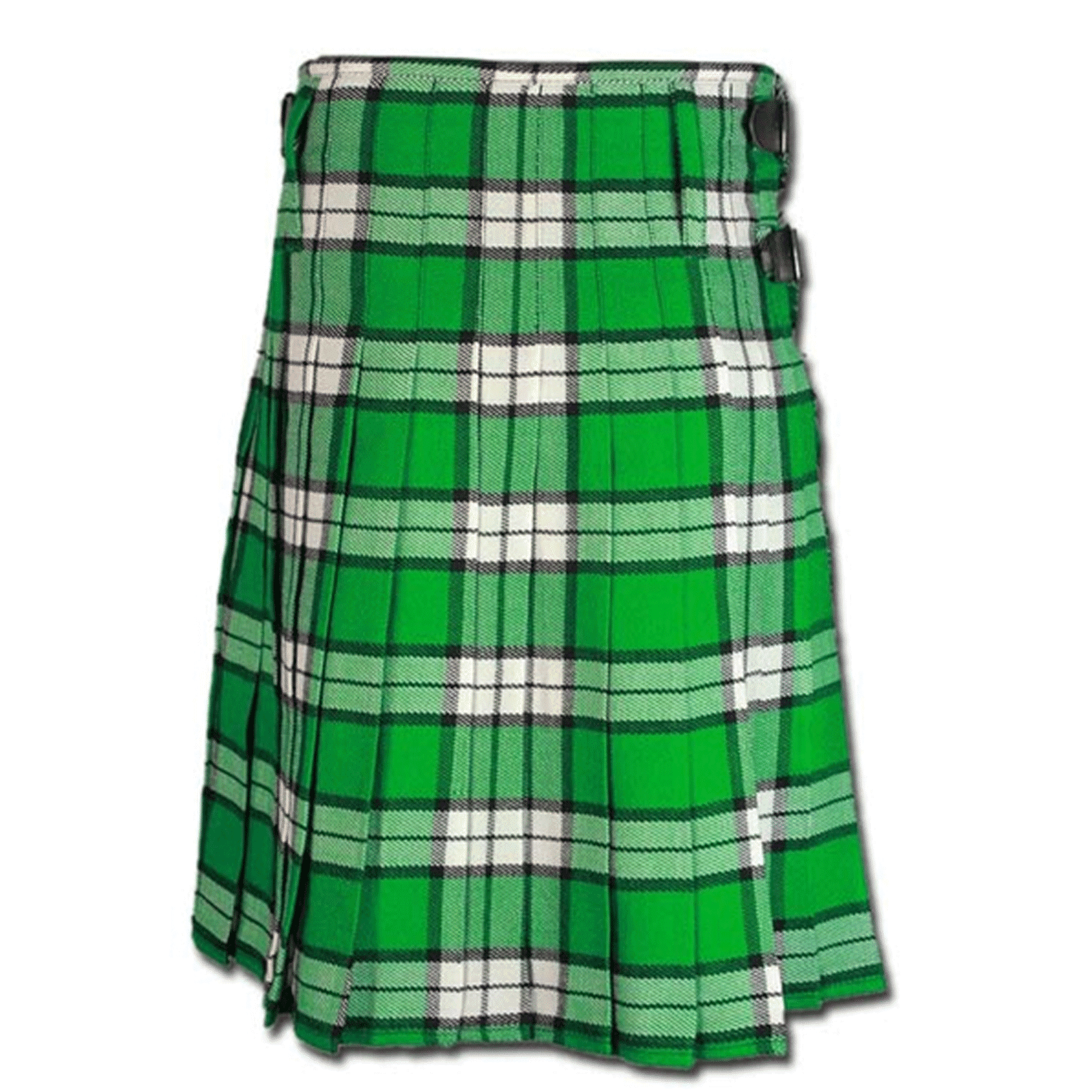 Features of the Kilt
Have a look at the unique features of this Kilt
Made with the wool

Every size available

Fulfill the quality guideline

Soft and Easy to wear

Perfect Wedding Dress

Two belt loops

Side straps and buckles for fastening

Durable Stitching

Sewn pleats
Material Quality
Good quality material is essential in every type of kilt. This Longniddry Green Tartan Kilt is made according to the kilt standard.
Customized Design
This traditional Longniddry green tartan Kilt has a plain front apron and did not have much utility things. We can make this kilt into a new look by changing the whole design. Just contact us for every customized work.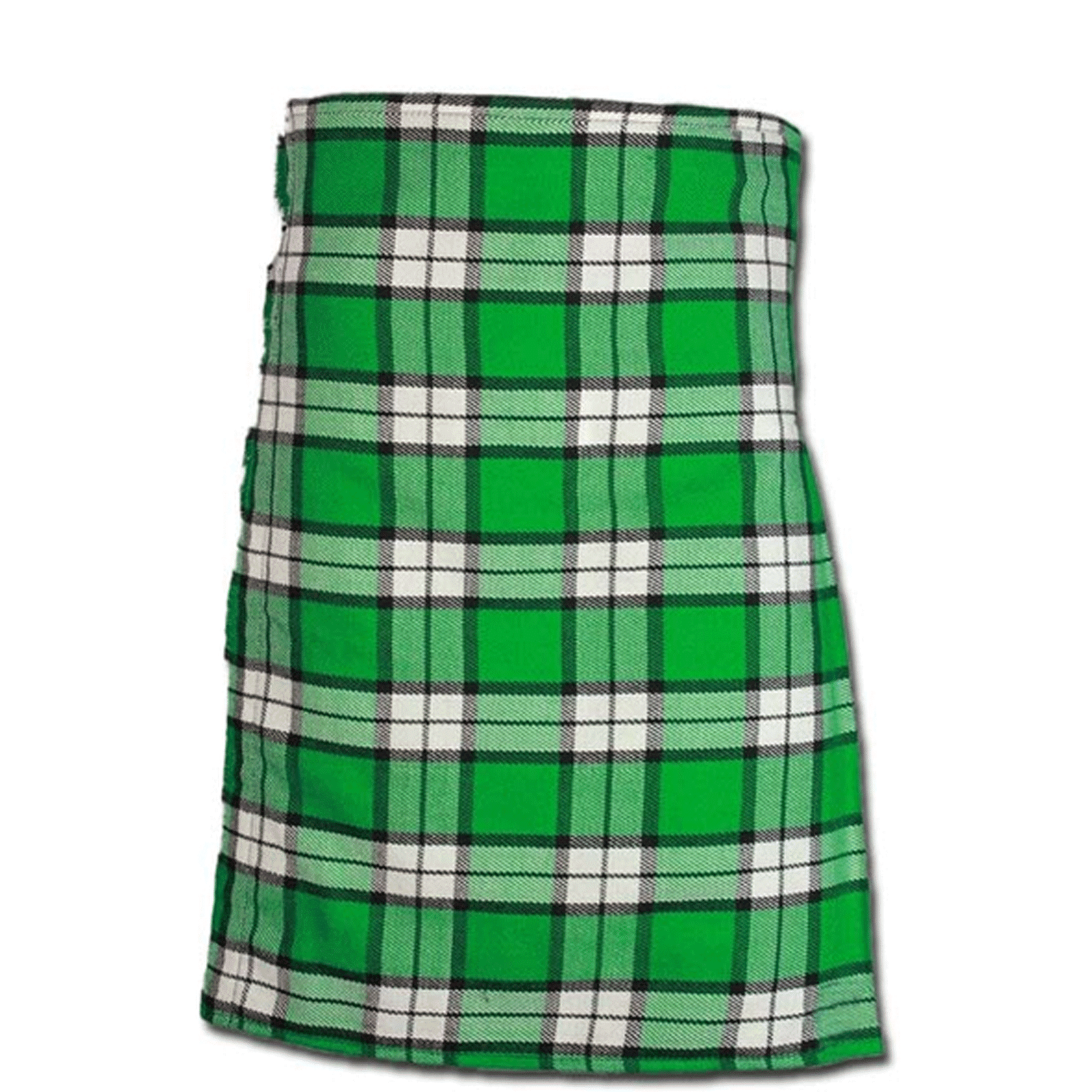 Better Than Pants
This Longniddry Kilt is much better than pants and trousers because this kilt provides you full freedom to walk. This kilt is comfortable to wear and take off.
For Weddings
This Longniddry Kilt is the best wedding dress. You don't need to buy expensive pants and shirts; this tartan kilt would be the best dress with a Scottish jacket.
Straps And Buckles
In every Scottish tartan kilt, we have included original leather straps and brass buckles for better fitting. This is the only way to fasten the tartan kilts, but we can also add waist buttons.